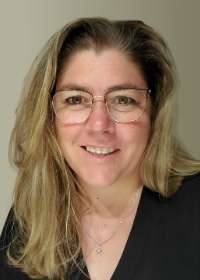 Nancy Presse, Professor/Researcher
Centre de recherche sur le vieillissement
Université de Sherbrooke
Dr Nancy Presse is a Registered Dietitian and an Assistant Professor at the Department of Community Health Sciences of the University of Sherbrooke. She is also Researcher at the Research Center on Aging (Sherbrooke QC) as well as at the Research Center of the Institut universitaire de gériatrie de Montréal (Montréal QC). Principal investigator of the NuAge Database and Biobank and member of the CLSA Working Group "Lifestyle and Nutrition", Dr Presse has an expertise in nutritional epidemiology and geriatric nutrition. Her research interests include vitamin B12 deficiency and prevention/treatment of weight loss in older adults living in the community and in nursing homes.
Urinary methylmalonic acid to screen for metabolic vitamin B12 deficiency in older adults
Vitamin B12 deficiency is easily overlooked and misdiagnosed. It is characterized metabolically by increased urine methylmalonic acid (MMA), a biomarker traditionally targeted by the Newborn Screening Program in the province of Québec. Since 2018, our team explores the usefulness of measuring urine MMA to screen for metabolic vitamin B12 deficiency in older adults through a process that is non-invasive, rapid and cost-effective. The presentation will show how the NuAge data and biosamples are currently used to develop and validate clinically relevant biomarkers, as for urine MMA.