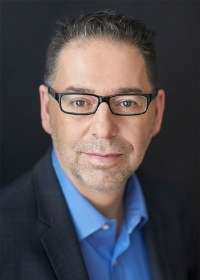 Andre Marette, Professor (PhD)
Medicine
Laval University
Dr. Marette is Professor of Medicine and researcher at the Heart and Lung Institute, and the Institute of Nutrition and Functional Foods at Laval University. He holds a research Chair on the pathogenesis of insulin resistance and cardiovascular diseases (CVD). Dr. Marette is an international renowned expert on the pathogenesis of insulin resistance and cardiometabolic diseases and his research has advanced the understanding of the physiological and molecular mechanisms of inflammation, and opened new possibilities for prevention and treatment and type 2 diabetes and CVD. He is also studying how nutrition and food ingredients can modulate the gut microbiota to protect against obesity-linked intestinal inflammation, fatty liver disease and type 2 diabetes. He has published over 250 papers, reviews and book chapters and was invited to give more than a hundred lectures at various national & international conferences in the last 10 years. He currently serves as Editor-in-Chief for the Am J Physiol: Endo & Metab. and has authored two books in the last few years, one entitled "La Vérité sur le Sucre" edited by VLB and one entitled "Yogurt: Roles in Nutrition and Impacts on Health", edited by CRC press. Dr. Marette has received several awards for his work including the prestigious Charles Best Award and Lectureship from the University of Toronto for his overall contribution to the advancement of scientific knowledge in the field of diabetes.
Recent developments in the study of the gut microbiota: mechanistic insights and clinical applications
This presentation will document basic principles in the study of the gut microbiota and recent developments pertaining to the use of pre- and probiotics. The concept of the host-microbe interactions in modulating peripheral and central mechanisms of diseases will also be considered with the preoccupations to derive novel clinical applications.