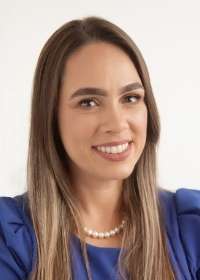 Carla Prado, Professor, PhD, RD
AFNS/Human Nutrition
University of Alberta
Dr. Carla Prado is a Professor at the University of Alberta in Canada and a Campus Alberta Innovates (CAIP) Chair in Nutrition, Food and Health. She is the Director of the Human Nutrition Research Unit, a state-of-the-art research and training facility. Dr. Prado is an expert in assessing nutritional status through the precise measurement of body composition and energy metabolism. Her research has shown for the first time the prevalence and clinical implications of sarcopenic obesity (concurrent appearance of low muscle and high fat) in cancer, and has provided evidence of the independent effect of body composition on cancer recurrence, treatment and survival. The focus of her current research program is to develop targeted nutrition interventions for the prevention and treatment of low muscle mass in patients with cancer. She is currently the Principal Investigator of three randomized controlled trials investigating the impact of nutrition intervention on body composition and health. Dr. Prado holds a dietitian title from both Canada and Brazil. She received her Ph.D. from the University of Alberta, Canada, and has completed further training at the Cross Cancer Institute (Canada), the National Institutes of Health (USA) and Newcastle University (UK). She is currently a member of the GLIM Body Composition Working Group, and the Sarcopenic Obesity Consensus Group (ESPEN/EASO). She is an Associate Editor of Clinical Nutrition and the Journal of Cachexia, Sarcopenia and Muscle.
Techniques and pathways for body composition assessment in clinical settings
This session will provide an overview of the importance of body composition assessment across the continuum of care, particularly focusing on chronic care settings. Commonly used techniques will be discussed, as well as surrogate measures, when body composition techniques are not available. Finally, the need and potential strategies for clinical practice implementation will be discussed. Specific learning outcomes include: To describe the value of body composition assessment in chronic care settings;To compare the value of commonly used bedside techniques; To identify practical approaches to implement these guidelines/recommendations into clinical practice.