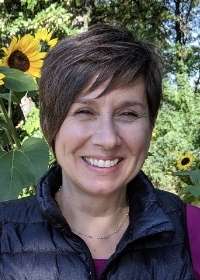 Joyce Slater, Professor, PhD, RD
Food and Human Nutritional Sciences
University of Manitoba
Joyce Slater is a Professor of Community Nutrition in the Department of Food and Human Nutritional Sciences, at the University of Manitoba. She teaches food and nutrition literacy education, and public health nutrition. Joyce conducts research on food literacy; food and nutrition security; and nutrition surveillance using mixed methods and community-based approaches. Joyce's research has been funded by the Heart and Stroke Foundation, the Social Sciences and Humanities Research Council, the Canadian Institutes of Health Research and the Canadian Home Economics Foundation. Joyce is also a Registered Dietitian who worked in various public health organizations for 18 years before obtaining her PhD and joining the University of Manitoba.
Food Literacy: Nutrition Knowledge Translation Linchpin
Food literacy is a spectrum of food-related knowledge, skills, attitudes, and values that enhance health and well-being. An emerging area of scholarly research, food literacy has the potential to be a significant tool in the fight against poor diets and related chronic illness. This is not insignificant, as 3.4 million Canadians currently have diabetes at the cost of $14 billion per year; by 2025 this will rise to 5 million Canadians. As a deep prevention strategy, food literacy education for children and youth should be considered an upstream cornerstone of healthcare and education. Specific evidence-based Canadian strategies and pedagogical approaches are few, however, and not scaled to population levels. This session will explore the British Nutrition Foundation's 'Food: a fact of life' programme, which supports population-level food literacy education through the national English school curriculum. This session will also present the results of a recently completed feasibility trial of the Weeknight Supper Savers intervention, a family-based food literacy program designed to increase intake of fruit and vegetables and reduce household food waste among families with school-aged children.