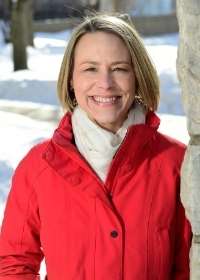 Lesley Moisey, Assistant Professor, RD, PhD
College of Pharmacy and Nutrition
University of Saskatchewan
Dr. Lesley Moisey joined the College of Pharmacy and Nutrition at the University of Saskatchewan in 2017, as an Assistant Professor in Clinical Nutrition. She completed her PhD at the University of Waterloo where she examined nutrition rehabilitation in ICU survivors in the early phases of ward-based recovery, as well as developed expertise in body composition assessment using advanced modalities. Prior to pursuing her PhD, she completed her postgraduate dietetic internship at St. Michael's Hospital in Toronto, and then went on to work as an acute care dietitian for several years in Toronto. Her research interests focus on enhancing the nutritional health and recovery of the critically ill in survivorship; understanding the experiences of breast cancer survivors relating to food and nutrition; and interprofessional education and collaboration.
Use of body composition technologies across the spectrum of critical illness: What, how, and why
Assessment of body composition has traditionally been challenging in the critically ill due to limitations of traditional anthropometrics measures. The nature of critical illness puts patients at inherent risk of malnutrition which is associated with morbidity and mortality. This, combined with the significant functional disability ICU survivors experience, emphasizes the importance of body composition assessment in this population. The use of bioelectrical impedance, computed tomography, and ultrasound for body composition assessment, their clinical utility, and applicability to the practicing clinician will be discussed.