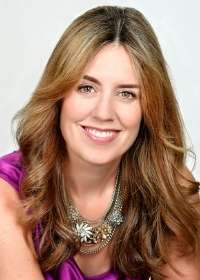 Monique Potvin Kent, Associate Professor
School of Epidemiology and Public Health
University of Ottawa
Dr. Monique Potvin Kent is an Associate Professor in the School of Epidemiology and Public Health in the Faculty of Medicine at the University of Ottawa. She has a Ph.D. in Population Health, a Master's degree in Psychology, and Bachelor's degrees in both Psychology and Political Science. She is a multi-disciplinary applied public health researcher who focuses on the prevention of obesity and other chronic diseases by examining food and nutrition policies and the commercial determinants of health. Dr. Potvin Kent is an expert in food and beverage marketing targeted at children and adolescents, the healthfulness of this marketing, and whether current policies are protecting children in various media channels such as on television and in digital media, and in child settings such as schools. She has a decade of experience doing research, policy development, and advocacy work in the area of food marketing to children and is recognized for this work nationally and internationally. Her research has also informed the development of health policy in Canada, and the policy position and advocacy efforts of many non-governmental organizations. It has been featured repeatedly in the national media. Dr. Potvin Kent has received funding from CIHR, NSERC , WHO, Health Canada, and the Heart and Stroke Foundation and frequently collaborates with governments and non-governmental health organizations.
The influence of the Canadian food and beverage industry on the Healthy Eating Strategy
Unhealthy food environments contribute to the rising rates of obesity and diet-related diseases. In October of 2016, Health Canada launched the Healthy Eating Strategy (HES) in order to improve the Canadian food environment and reduce rates of obesity and diet-related NCDs. The HES consists of the revision of Canada's Food Guide, the restriction of unhealthy food marketing to children, the introduction of front-of-pack labelling, the reduction of sodium in foods, the elimination of industrially produced trans fats, and the extension of the Nutrition North program. To increase transparency, Health Canada instituted a policy that required that communication between Health Canada and stakeholders intended to inform the HES policy development be published on Health Canada's Openness and Transparency website. In this session, research results from a study that examined interactions regarding the HES between Health Canada, the food and beverage industry and non-industry stakeholders will be described. Focus will be placed on the strategies used by industry to influence food and nutrition policies. Previous research has shown that the food and beverage industry is an important player in shaping food environments and often interacts with public agencies to influence nutrition policies. A discussion on strategies to mitigate the influence of the food industry will be led.