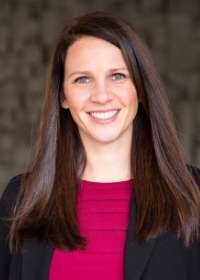 Lana Vanderlee, Assistant Professor
School of Nutrition, Centre NUTRISS
Université Laval
Dr. Lana Vanderlee is an Assistant Professor in the School of Nutrition at Université Laval, and a researcher in the Centre NUTRISS (Nutrition, Santé et Société). Her research aims to design and evaluate population-level nutrition policies and interventions that address diet-related non-communicable diseases and environmental sustainability to inform Canadian and international policy decisions. Dr. Vanderlee is the co-director of INFORMAS Canada, the Canadian branch of the International Network for Food and Obesity Research Monitoring and Action Support.
Food environments in Canada: research and monitoring to support policy decisions
Consumers are constantly influenced by their food environments. The places where food can be bought and accessed, the nutritional quality and affordability of food, and how food is marketed and labelled all play a significant role in consumer food choices. A variety of policies are being implemented or considered at the provincial or national level in Canada to help establish a healthy food environment that can facilitate healthy and sustainable food choices, and food environments are ever evolving. This session will first highlight the current work of the Canadian branch of the International Network for Food and Obesity Research, Monitoring and Action Support (INFORMAS), a collaborative group of researchers monitoring food environments in Canada. INFORMAS Canada aims to evaluate Canadian food environments across a variety of policy areas, using internationally-established indicators to assess progress towards creating environments that support healthier choices, and to compare Canada's progress to international food environments. The session will discuss current and future monitoring efforts in two of the most active policy areas in Canada at present: Food Marketing to examine the potential impact of restrictions on the promotion of less healthy foods to children, and Food Composition to examine improvements to the nutritional quality of the food supply. Lastly, the session will provide an opportunity to engage with the INFORMAS team and identify opportunities for collaboration within and outside the INFORMAS network.