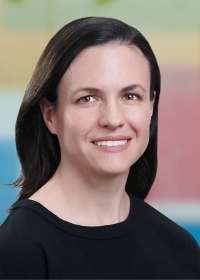 Jessica Smith, Associate Principal Scientist, PhD
Scientific and Regulatory Affairs
General Mills
Jessica Smith, PhD is an Associate Principal Nutrition Scientist at General Mills where her research focuses on the associations between key food groups and food categories, such as whole grains, breakfast cereal, dairy, and yogurt, with dietary outcomes in several international dietary surveys in the US, UK, France and Canada. She also covers key nutrition regulatory and policy issues for the US including the Dietary Guidelines for Americans. Prior to General Mills, Dr. Smith was a research fellow in nutrition epidemiology at the Harvard T.H. Chan School of Public Health and a postdoctoral fellow at the Institut Universitaire de Cardiologie et de Pneumolgie de Québec where her research focused on the associations between diet, obesity and chronic disease risk. She has a PhD from Université Laval in Physiology, a M.Sc. from McGill University in Nutrition and a B.Sc. from Western University in Nutrition.
Whole grain intake in Canada - Results from the 2015 Canadian Community Health Survey
Whole grains have been associated with numerous beneficial health outcomes and are recommended in Canada's Food Guide; however, there is little research on whole grains specific to Canada. Using data from the 2015 Canadian Community Health Survey – Nutrition, this presentation will cover how whole grain food intake is associated with improved dietary outcomes in Canadian children and adults including positive associations with nutrient intakes, food group intakes, and diet quality and report on the top sources of whole grain in the Canadian diet. These findings supports recommendations to increase WG foods intake as a means to improve diet quality of Canadians.