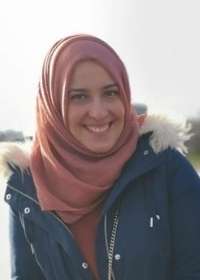 Aalaa Jawad, Public Health Specialist Registrar
Faculty of Public Health and Policy
London School of Hygiene and Tropical Medicine
Dr Aalaa Jawad is a specialist public health doctor currently working at Royal Free London NHS Trust. She completed her medical studies at the University of Cambridge and Imperial College London and has a master's in public health from the London School of Hygiene and Tropical Medicine. She has developed an interest in complex systems research and specifically how it can be applied to public health policy. She led the qualitative analysis of the soft drinks industry levy consultation in the UK and contributed to the Health Foundations 'complex systems in research' roundtables. She continues to engage a complex system perspective in her public health practice, working across local, regional, and national organisations.
Label foods like foods, and not like drugs, alcohol or tobacco; the food and beverage industry's response to Health Canada's package regulations.
Background: Health Canada put forward a range of policies in their Healthy Eating Strategy in 2016, one of which was proposed front-of-package labelling. This study analysed stakeholder correspondence and meetings about the policy to identify key themes in the narratives and their policy implications. Methods: Framework analysis was used to conduct qualitative analysis of publicly available documents as part of Health Canada's Transparency and Openness policy. The five sequential steps were applied, and a complex systems lens was incorporated to deepen the analysis. Results: 173 documents were included spanning from 2016 to 2019, with the majority from industry stakeholders (n=108, 62.4%). Three overarching themes were identified: industry trying to control the agenda and resist regulation; questioning the evidence supporting the policy and its impact on the agri-food industry; and dismissing the need for the policy and its effectiveness at achieving its aims. When incorporating a complex system lens, industry and non-industry stakeholders held different perspectives on system cohesion and policy impact on the system. Economic cost and opportunity cost of the policy were seen as the main trade-offs, and there were concerns of unintended consequences around misinterpretation of the symbol. Finally, some stakeholders argued for a wider policy boundary, whilst others requested a narrower approach through exemptions. Conclusions: The management of industry stakeholders with a vested interest in healthy policies requires careful consideration and a deliberate approach to consultations. Particularly, clearly setting out stakeholder involvement in the policy process and actively encouraging non-industry stakeholder representation provides a more balanced overview.