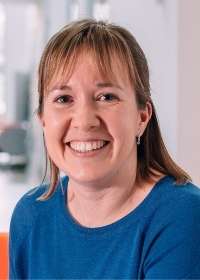 Emma Haycraft, Reader in Psychology, PhD
School of Sport, Exercise and Health Sciences
Loughborough University
Dr Emma Haycraft is a Reader in Psychology at Loughborough University in the UK. Emma has been conducting research into children's eating behaviours and caregivers' feeding practices for over 15 years. Much of Emma's work has explored the interactions between caregivers and children/adolescents in relation to feeding, eating and mealtimes, with a view to understanding how to support the onset and continuation of healthy eating behaviours in families. Emma is proactive in sharing her research findings with those who will benefit from them. She is a co-creator of the award-winning Child Feeding Guide; an evidence-based website and web app which equips caregivers and professionals with tips and tools to achieve healthy, happy mealtimes with children (www.childfeedingguide.co.uk). Emma is currently a co-investigator on research projects which are looking at child nutrition and child development in Kenya, Peru and South Africa as well as the UK.
How to feed children: Exploring novel interventions to support positive food parenting during the early years
Feeding children can be challenging and behaviours like fussy eating or food refusal are common in infants and pre-schoolers. How these behaviours are responded to can shape whether or not they persist. This presentation will first outline a range of common feeding pitfalls that families and children encounter, explaining what they are and why they commonly occur. It will then share evidence-based strategies to support parents and caregivers to feed children in ways which will encourage healthy dietary habits in childhood and beyond. Drawing on examples from the Child Feeding Guide digital support tool, which provides parents, caregivers and professionals with research-informed support around positive food parenting, this talk will explore effective ways to feed children and identify how best to support parents, caregivers and health professionals to do so (www.childfeedingguide.co.uk).