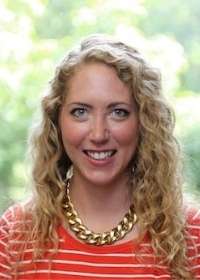 Kathryn Walton, Research Fellow, PhD, RD
Translational Medicine
The Hospital for Sick Children
Kathryn Walton is a Registered Dietitian and Research Fellow at the Hospital for Sick Children (SickKids) in the Translational Medicine program. Dr. Walton completed her PhD at the University of Guelph and her Dietetic Internship at Sunnybrook Health Sciences Centre. Dr. Walton's research focuses on exploring ways to support positive food parenting from infancy through to school-age. Much of her work examines parent-child interactions related to feeding, eating and family mealtimes while considering how parenting stress and family functioning may impact children's health. Dr. Walton is also interested in supporting feeding practices and healthy eating among children born very preterm and with neurocognitive impairments. She is currently leading a 5.5-year follow-up study of children born preterm and with very low birth weights. The study aims to understand how nutrition during neonatal hospitalization is associated with brain development, growth and eating habits during childhood. Her research is supported by a Canadian Institutes for Health Research (CIHR) Postdoctoral Fellowship.
How Children Eat: Exploring eating behaviours and parent-child interactions during the early years
Diet quality among Canadian children has been found to be poor and in need of improvement. Moving from focusing on what children are eating, this presentation will focus on how children eat. This presentation will first highlight current research on parent-child interactions during mealtimes as a positive avenue for improving young children's nutritional status. Notably, much of this research has been conducted among healthy, term-born children, which may limit applicability to more vulnerable populations. The presentation will then explore the eating behaviours, food parenting and dietary patterns of children born preterm. By examining differences between children born preterm to those born at term, possibilities for future research and tailored interventions to improve the dietary intake of all children will be discussed.