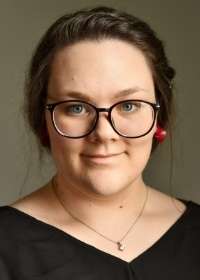 Hillary Fry, MSc Student
Applied Human Nutrition
Mount Saint Vincent University
Hillary is a student and dietetic intern in the Master of Science in Applied Human Nutrition and Internship Education Program at Mount Saint Vincent University in Halifax, Nova Scotia. Her research experience is in infant feeding, and her Masters work focusses on the maternal-child interaction that occurs during breastfeeding both in Halifax, Canada and in Kampong Thom, Cambodia.
Changes in infant feeding among Nova Scotian caregivers of infants ≤ 6 months old during the COVID-19 pandemic.
The COVID-19 pandemic has introduced novel barriers to optimal infant feeding. This online mixed-methods survey explored resulting changes to infant feeding among caregivers of infants ≤6 months old in Nova Scotia. While participants reported limited changes, common concerns highlighted the need for greater caregiver support in future waves of COVID-19.