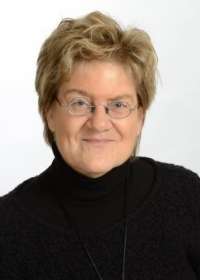 Guylaine Ferland, Professor
Nutrition
Université de Montréal
Guylaine Ferland is a professor of nutrition at Université de Montréal and scientist at the Research Centre of the Montreal Heart Institute. She is an internationally recognized expert in vitamin K metabolism and her team has made significant contributions to the role of this nutrient in brain function and cognition. In addition to her work in vitamin K, Guylaine conducts research on the general role of nutrition in cognitive health during aging. She is currently the lead of the Nutrition, Exercise and Lifestyle team of the Canadian Consortium on Neurodegeneration in Aging, a nation-wide research initiative on Alzheimer's disease and other neurodegenerative diseases in aging. Currently president of the Canadian Nutrition Society (CNS), Guylaine has been part of the society since its creation and was a member of one of its founding organization, the Canadian Society for Nutritional Sciences (CSNS), which she joined as a PhD student and for which she served as secretary from 2003 to 2008.
Hosted Discussion Forum: The CNS 10 year Anniversary - History and Perspectives
The Canadian Nutrition Society was formed by a merger of the Canadian Society for Clinical Nutrition and the Canadian Society for Nutritional Sciences, and became operational on January 1, 2010. Having been at the forefront of the merger as active members of CSCN and CSNS respectively, Drs Leah Gramlich and Janis-Randall-Simpson will present an overview of CNS' history and how it came to be the successful organization that it is. This will be followed by an open discussion in which participants will be invited to share their thoughts on how the Society should evolve in the years to come.