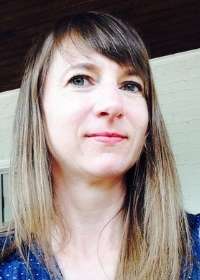 Tressa Alexiuk,
Food and Human Nutritional Sciences
University of Manitoba
Tressa is a Master's student in the Department of Food and Human Nutritional Sciences, University of Manitoba. Tressa has experience in community nutrition where she coordinated and implemented food skills education programs aimed to support food security for adults, youth, and families. Her current master's research is focused on food and nutrition security in newcomer youth. Tressa has received graduate level student awards including the Elizabeth Feniak Award for Excellence in Technical Writing from the Canadian Home Economics Foundation.
Diet Quality, Eating Behaviours, and Body Weight Status of Newcomer Manitoba Youth
Diets that lack adequate variety, diversity, and nutrient content are linked to negative health outcomes including increased risk for chronic disease. Adolescents do not consume a nutritionally adequate diet and newcomer adolescents may be at even greater risk due to sociodemographic, social, and individual factors. Immigration is the leading contributor to population growth in Canada. While the newcomer population is expected to keep rising, there is little literature that describes the diet quality and health of newcomer youth. This poster presentation will describe the nutrition security and body mass index status of grade nine newcomer students in Manitoba through the analysis of self-reported diet recall, eating behaviours, and health.