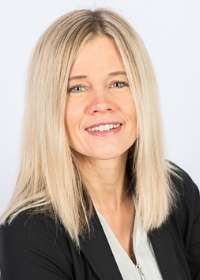 Raylene Reimer, Professor, PhD, RD
Faculty of Kinesiology
University of Calgary
Dr. Raylene Reimer is a Professor and Associate Dean Research in the Faculty of Kinesiology at the University of Calgary. She holds a joint appointment in the Department of Biochemistry and Molecular Biology in the Cumming School of Medicine and is a Full Scientist in the Alberta Children's Hospital Research Institute. She is also a Registered Dietitian. Dr. Reimer has an internationally recognized translational research program focused on the role of diet in modifying gut microbiota and host metabolism in the context of obesity, diabetes, and other chronic diseases such as fatty liver disease and osteoarthritis. She has done extensive research in animal models to study how maternal diet, particularly prebiotics, during pregnancy influences offspring gut microbiota, glucose tolerance and ultimately obesity risk. Translating findings from animal models to human clinical trials is a key way in which Dr. Reimer spans bench to bedside research. She has published over 170 research papers and holds several research patents. She is a Fellow of the Obesity Society and has been invited to serve on two separate international expert panels to define the scope and appropriate use of the terms prebiotics and synbiotics. Her work has been widely recognized by the media (over 125 media interviews) and with several awards including Researcher of the Month from the Canadians for Health Research, a Centrum New Scientist Award for Outstanding Research from the Canadian Nutrition Society, and a Killam Annual Professor award.
Prebiotics and gut microbiota: potential for chronic disease management
Growing interest in the gut microbiota and its link to health and chronic disease has driven interest in prebiotics and probiotics to new heights. Numerous studies in animals and humans have shown the benefits of prebiotics and/or probiotics for a variety of conditions. This presentation will focus on prebiotics and chronic metabolic diseases, particularly obesity. Given that dietary exposures in early life are known to be highly influential in programming health and chronic disease risk later in life, the role of prebiotics in pregnancy and infancy/childhood will be highlighted. There is also growing interest by the general public and patients to 'improve their gut microbiota' by dietary means. Therefore, this presentation will also highlight the potential for prebiotics to improve chronic disease outcomes in public health and clinical settings. The objectives of this presentation are: 1. To understand the role of gut microbiota in the development of chronic metabolic disease. 2. To examine the potential for early life prebiotics to reduce the risk of chronic disease. 3. To highlight clinical and public health applications of prebiotics for chronic disease management.