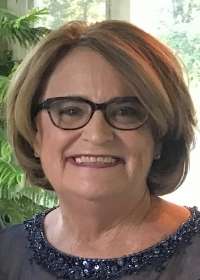 Mary L'Abbé, Professor, Department of Nutritional Sciences, Temerty Faculty of Medicine
Department of Nutritional Sciences, Temerty Faculty of Medicine
University of Toronto
Dr. L'Abbé is a Professor and former Chair, Department of Nutritional Sciences, Faculty of Medicine, University of Toronto, where she leads a research group on Food and Nutrition Policy for Population Health. She is an expert in public health nutrition, nutrition policy, and food and nutrition regulations and in 2018 was named to the Order of Canada and in 2020 was named one of the inaugural Fellows of the CNS-SCN. Her research examines the nutritional quality of the Canadian food supply, nutrient profiling methods, dietary intake patterns, and consumer research on food choices related to obesity and chronic disease. Professor L'Abbé has authored over 285 peer-reviewed scientific publications, book chapters and government reports. She was co-chair of the Canadian Trans Fat Task Force, Chair/Vice-Chair Canadian Sodium Working Group and is a member of several WHO committees, chairs the PAHO Technical Advisory Group on Sodium and was a member of the US National Academies Panel on Global Harmonization of DRIs. She is the Director of the WHO Collaborating Centre on Nutrition Policy for NCD Prevention and one of the founding members of INFORMAS (International Network for Food and Obesity/Non-communicable Diseases Research, Monitoring and Action Support).
To be a fly on the wall: analysis of stakeholder meetings and correspondence on the Healthy Eating Strategy
As part of their 2016 Healthy Eating Strategy (HES), Health Canada committed to "openness, transparency and meaningful engagement" with members of the public and interested stakeholders throughout the implementation of their strategy. As such, the details from all correspondence and meetings related to the HES that occurred between Health Canada and various stakeholders are available upon request in a public database. Now, almost 3 years post-implementation of the HES, the policies proposed in the HES have achieved differential levels of success. Given the competing interests of various stakeholder groups and the potential impact of the proposed policies, uncovering an explanation for their varied success is not straightforward. However, access to the openness and transparency database grants a unique lens by which to analyze the issues, supports and oppositions that occurred related to the HES. This symposium will therefore undertake a mixed-methods exploration of the extent, nature and content of the communications between Health Canada and various stakeholders related to the HES, with the goal of better understanding the differential outcomes of the HES policies. Learning objectives: 1. Provide an overview of the stakeholders who were corresponding with Health Canada and the nature of their communications regarding the HES 2. Facilitate a critical discussion on the influence of various stakeholder groups on the implementation of the HES policies 3. Understand potential reasons behind the differential success of the HES policies 4. Generate a knowledge base to help ensure the successful implementation of similar policies in the future.