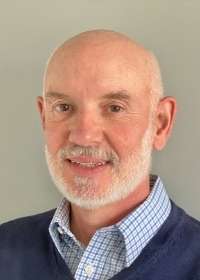 Michael McBurney,
Human Health & Nutritional Sciences
University of Guelph
Michael I. McBurney is a nutrition scientist with leadership experience in nutrition research, marketing and substantiation of dietary ingredients, food and dietary supplement product innovation, and communication strategies. He is an Adjunct Professor in the Department of Human Health & Nutritional Sciences, University of Guelph and Friedman School of Nutrition Science & Policy, Tufts University. He has held academic appointments at Texas A&M University (Professor and founding Department Head of the Department of Nutrition and Food Science), University of Alberta, University of Toronto, and Michigan State University. He has led teams at DSM Nutritional Products and Kellogg Company and serves on numerous scientific advisory boards.
Equity, Diversity & Inclusion (EDI): What are your perceptions of EDI in nutrition? What would you like to see CSN-SCN do? Can you help?
CSN-SCN strives to promote nutrition science and education and advocate for best practices and policies that value the importance of nutrition for everyone. Within the field of nutrition, biases limit access and stall career progress. This discussion will provide an opportunity to discuss EDI challenges in nutrition education and research. Please join us, share perceptions/experiences with respect to racialism and help identify priorities to fulfill the promise of equity within CSN-SCN and ultimately Canada.