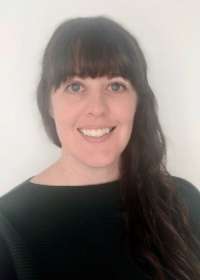 Ashleigh Wiggins, Senior Scientific Project Coordinator, MSc
Bureau of Nutritional Sciences
Health Canada
Ashleigh Wiggins received her BSc in Biomedical Toxicology from the University of Guelph and MSc in Nutritional Sciences from the University of Toronto. From 2014 to 2018 Ms. Wiggins was the Manager and Research Coordinator for the University of Toronto's Program in Food Safety, Nutrition and Regulatory Affairs. Since 2018 Ashleigh has worked for Health Canada's Bureau of Nutritional Sciences, where she is currently a Senior Scientific Project Coordinator. Her work primarily focuses on modernization and development of food regulations, in areas such as plant-based foods, protein quality, and infant and medical foods.
My Journey to a Government Career in Nutrition
Share an overview of my nutrition career journey - from laboratory research to regulatory development in the federal government.